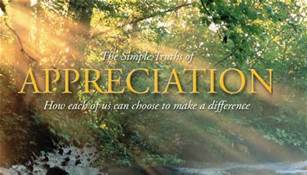 I would like to suggest a New Year's resolution that will not cost any money, take any time, nor require a gym membership. But this resolution is guaranteed to improve your life as well as the lives of those around you.
I suggest your resolve to express more love, admiration and appreciation.
It goes without saying that we each need to hear and know that we are valued, that our husbands or wives see and appreciate what we do on their behalf. ...
Continue Reading →
Share