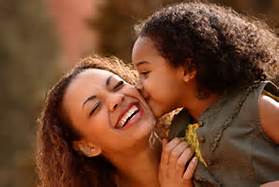 My two older sons, Trevor and Christopher, are very competitive. They married eight months apart, had their first daughters two months apart, and their sons six days apart. Easter did double duty as a birthday party for the boys and let us enjoy some time together as extended family.
As we stood or sat preparing Easter dinner in the kitchen I enjoyed eavesdropping on my daughters-in-law. They discussed their experiences with friends coast-to-coast that were—or still are—in a quandary about whether to have children.
One is from coastal California, reared in a reformed-Jewish household. The other hails from Utah but met our son while working as a nanny in Connecticut. As they spoke it became clear that their broad exposure had firmly ensconced their valuing motherhood over virtually any other position or opportunity.
They spoke of friends who never found fulfillment competing for income or prestige. Some of these women have been "converted" as they shifted their focus from their rivals and found joy in nurturing the development of other, more vulnerable members of society.
They have chosen to be mommies.
And some of these women were powerfully influenced in their decisions by exposure to the beliefs and examples of members of the Church of Jesus Christ of Latter-day Saints.
This is somewhat of a current phenomenon. Two weeks ago Sarah Kerns, a Marriage and Family Studies student at BYU-Idaho, sent me a link to an article in Salon Magazine online: Why I Can't Stop Reading Mormon Housewife Blogs (Jan 15, 2011). The author confesses her fascination with well-crafted, thoughtful blogs written by women whose lives are very different from her own.
"Their lives are nothing like mine — I'm your standard-issue late-20-something childless overeducated atheist feminist — yet I'm completely obsessed with their blogs. On an average day, I'll skim through a half-dozen Mormon blogs, looking at Polaroids of dogs in raincoats or kids in bow ties, reading gratitude lists, admiring sewing projects.
"I'm not alone, either. Two of my closest friends — both chronically overworked Ph.D. candidates — procrastinate for hours poring over "Nat the Fat Rat" or "C. Jane Enjoy It". A recent discussion of Mormonism on the blog "Jezebel" unleashed a waterfall of confessions in the comments section from other young non-religious women similarly riveted by the shiny, happy domestic lives of their Latter-day Saint sisters."
"'They have lovely homes, picture-perfect kids, loving, super-attentive husbands, and things seem very normal and calm,' writes a commenter named BrookeD, who admits to reading five Mormon blogs daily.
"'I thought I was the only one!!' responds another commenter.
"THANK YOU,' adds a third. 'I'm another closet non-Mormon reader of Mormon mommy blogs.'"
The author muses over why she and so many other women in their twenties and thirties would be so fascinated with something that seems so inconsistent with their own apparent values and aspirations, and with the messages most of the Western world sends and receives relative to marriage and motherhood.
She sums it up: "Well, to use a word that makes me cringe, these blogs are weirdly 'uplifting'. To read Mormon lifestyle blogs is to peer into a strange and fascinating world where the most fraught issues of modern living — marriage and child rearing — appear completely unproblematic. This seems practically subversive to someone like me, weaned on an endless media parade of fretful stories about 'work-life balance' and soaring divorce rates and the perils of marrying too young/too old/too whatever."
She continues by contrasting these blogs with the more prevalent "Mommy Blogs", which tend to paint a negative, angst-filled and hopeless picture of motherhood and married life. She points out that this latter type of blog serves as a great demotivating force for many who would otherwise consider investing in family.
"It seems that a lot of popular culture wants to portray marriage and motherhood as demeaning, restrictive or simple, but in the LDS church, motherhood is a very important job, and it's treated with a lot of respect," says Natalie Holbrook, the New York-based author of the popular blog Nat the Fat Rat. "Most of my readers are non-LDS women in their late 20s and early 30s, college educated, many earning secondary degrees on the postgraduate level, and a comment I often get is, 'You are making me want kids, and I've never wanted kids!'"
Most readers of the Standard-Journal will recognize the source of this view of motherhood and marriage—the family-centered doctrines and values of the LDS Church.  I wonder, however, if we might take some of these things for granted—like fish who don't recognize water because they are simply surrounded by it. Perhaps in a world eager to leap out of the mundane and into the edgy, we have something unique to offer. It may well be that as popular media moves further into the new and exciting, plain ol' folks like us offer another perspective so people have real choices in the way they will live their lives.
I am very proud of my adult children and their spouses. I am pleased that they have chosen to value the lives and well-being of others over more temporary accomplishments. You might be interested to know that my wife, Ruth, and I first became familiar with our future daughter-in-law in her own blog.
In the past I have scoffed at the trend of sharing one's life through blogging about things that I consider normal and uninteresting. I am only now coming to appreciate the power of using the new media to expose the world to the things that matter most.
Michael D. Williams is a licensed psychotherapist, a Marriage & Family Therapist with over 25 years' experience. Please offer your feedback or suggestions for future articles at his blog MichaelWilliamsCounseling.com, or call him at 360-2365.
Share